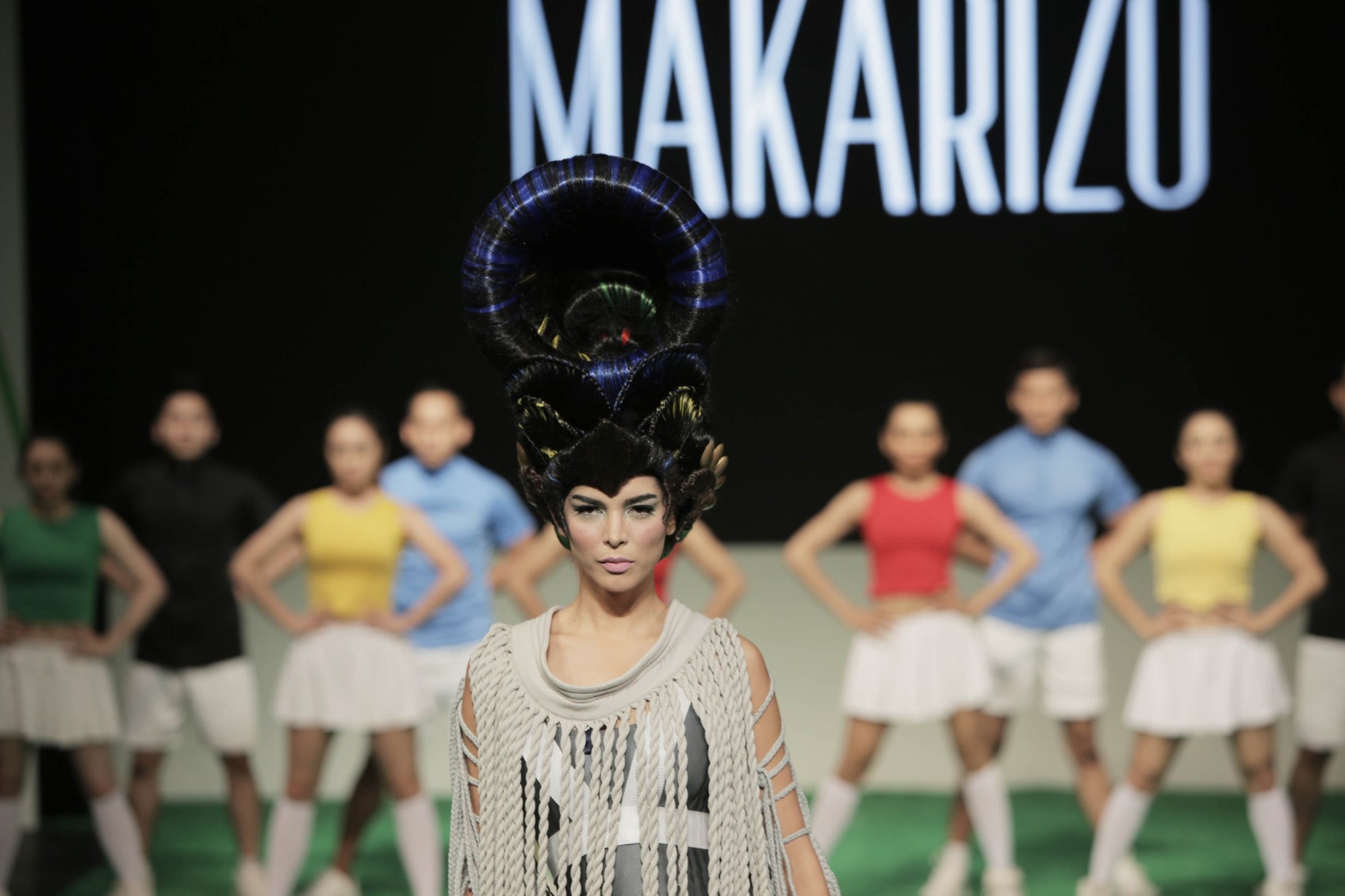 Makarizo Releases 2016/2017 Hair Trend "Sportiva"
As a beauty brand that thrives to empower beauty reinvention, Makarizo defines beauty as something that should be discovered and celebrated. Makarizo has continuously improved its products and service with innovations by creating inspirational looks where multiple new hair styling products and techniques are involved in the making. This year, Makarizo is back with another line-up of innovative hair creations, showcasing upcoming trends for 2016/2017.
Carrying out the idea of creating safe and healthy avenues to explore beauty from the inside out, Makarizo merges the newest hair styles and color combination with the beauty of sports, creating the newest trend SPORTIVA. Drawing upon the festivities of the 2016 Olympics in Brazil, the Makarizo hair trend translates the beauty of various sports competed at the Olympics and transformed them into wearable art that is both enchanting and inspiring. The complete portfolio from the trend was successfully launched on September 28th, 2016 at Empirica SCBD Sudirman, Jakarta, Indonesia, allowing the media and hair enthusiasts alike to be the witness of Makarizo's newest creations.
Representing both Haute Couture and Prêt-à-Porter fashion, Sportiva consists of 11 creative looks, divided into Fall/Winter and Spring/Summer. Through the looks, Makarizo is also introducing Makarizo's brand new coloring technique PIXELUSH created by Makarizo International Trainer Yovan Liew. The technique allows hair to have both pixelated pattern at the top which becomes smoother as it reaches the ends, accentuating heart throbbing hairdos. Hair enthusiasts will be able to see the culmination of both unique hair styles and eye-indulging fashion colors, creating masterpieces crafted with care and taste.
Sportiva exhibits one iconic look called OLYMPIA which was inspired by the Olympic Rings. Along with OLYMPIA, there are five bold and structured looks from the Makarizo Hair Trend Sportiva 2016/2017 as part of the Fall/Winter collection: ICE SKATING, DISCUS THROW, CYCLING, SAILING, and HAMMER THROW. The Fall/Winter collection also launched 3 gorgeous new ash shades from Concept Ultimax, and Salon Daily's newest hairspray, the Salon Daily Rock Solid Hairspray. All Sportiva looks are painted in the vibrant colors of Makarizo Concept Ultimax and held in place by Makarizo Salon Daily Styling Series. Check out the looks at www.makarizohairtrend.com.